Welcome!
Summer 'N Water Extravaganza
June 2022 Catalogs

Welcome!
Welcome to the New Club Penguin Wiki!
---
New Club Penguin is a Club Penguin Private Server which opened on July 8, 2020! We currently have 3,790 articles, which increase everyday. This wiki was created to keep you informed about changes and updates to the game. Feel free to browse around!
Anyone who is looking to help contribute towards the wiki should join the official wiki discord server as a place to communicate! If you are looking to become an editor, check out the Wiki Editing Guidelines. Those who are looking for things to do on the wiki should begin here!
Hidden Pin

The current pin is the Fruit Combo Pin. To find out how to obtain it, visit the Pins page.

Latest Code

The most recent code was MAYTHE4TH. To find out the rewards, visit the Codes page.

Twitter

NCP Blog
Charles
May 14, 2022
NewCP Team
May 10, 2022
Charles
April 10, 2022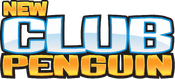 Club Penguin is a registered trademark of Disney Canada Inc.
The New Club Penguin Wiki and New Club Penguin are in no way affiliated with Disney or Club Penguin.